EAA / UKAN Computational Acoustics Summer School
Scientific Organisers
Olivier Dazel,

Le Mans Université

Gwénaël Gabard,

Le Mans Université

Jonathan Hargreaves, University of Salford

Vicente Cutanda Henriquez,

Technical University of Denmark (DTU)

Nick Ovenden, University College London

Andrew Gibbs,

University College London

Amelia Gully, University of York
Maarten Hornikx, Eindhoven University of Technology
Peter Svensson, Norwegian University of Science and Technology (NTNU)
This Summer School will offer graduate-level training in the fundamental and applied aspects of computational acoustics. It covers the main numerical methods currently in use in industry and under development in academia, such as: finite element method, finite-difference method, boundary element method, and geometrical methods. The course will include the required theoretical foundation needed to understand the properties of numerical schemes for acoustics. Attendees will also benefit from tutorial materials to develop best practice with several simulation methods. Taught by leading academics and researchers in the field, the course is intended for researchers and engineers from both academia and industry.
The summer school is sponsored by European Acoustical Association (EAA) and the UK Acoustics Network (UKAN). Priority is given to meembers of these associations. Please note that UKAN is free to join for any researcher in the UK.

Joining Information
Joining Information was emailled to all participants on Friday 02 July. Please check your spam folders.

If you are a registered delegate and have not received the required info, please email dawn.wasley@icms.org.uk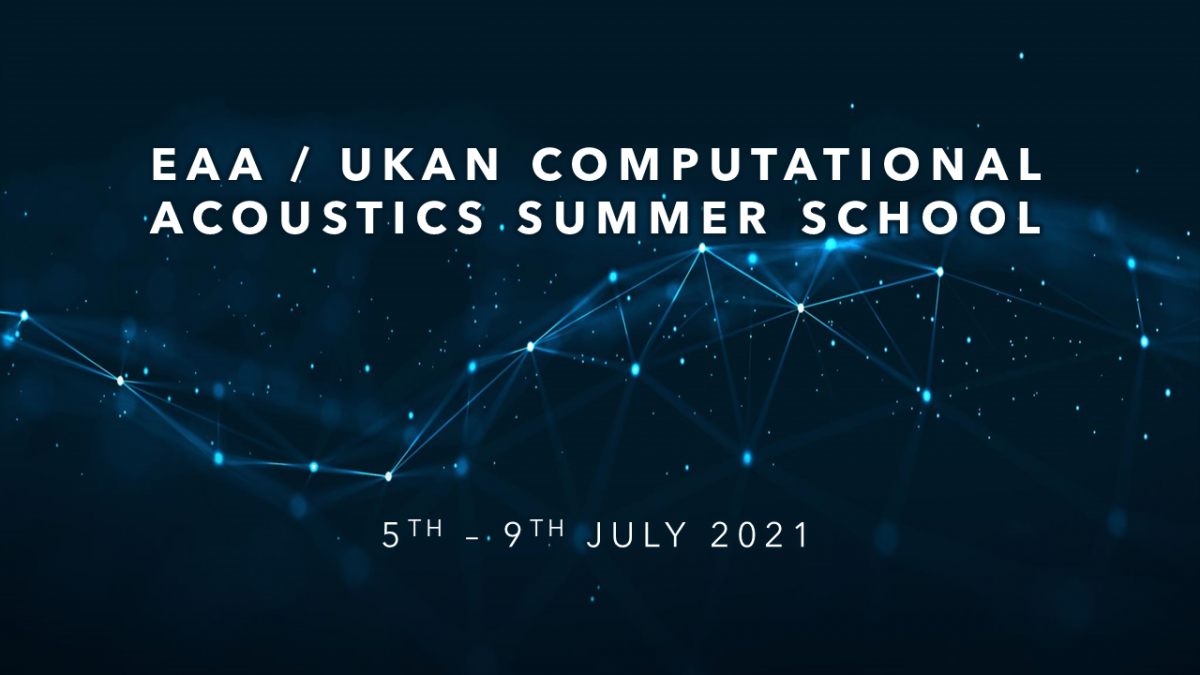 The online delivery of this event is supported by the Virtual Forum for Knowledge Exchange in the Mathematical Sciences (
V-KEMS
)
Arrangements
Timings
The summer school is anticipated to run daily from 8:30am – 4:30pm (BST) (9:30am – 5:30pm EST).

Programme
The programme is being finalised. Topics for each day are

Monday 5th July: Geometrical Acoustics
Tuesday 6th July: Finite Element Method (FEM)
Wednesday 7th July: Boundary Element Method (BEM)
Thursday 8th July: Finite Difference Time Domain (FDTD) Methods
Friday 9th July: Other Advanced Topics