CANCELLED Edinburgh Mathematical Society Postgraduate Meeting for Students 2020

This event is cancelled. Further info in due course.

01 – 03 June 2020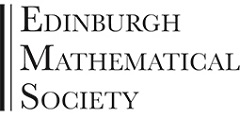 The Edinburgh Mathematical Society is holding the twenty-second residential meeting for postgraduate students from all Scottish universities at The Burn, a country house situated in extensive grounds near Edzell in the Highlands, 01-03 June 2020. In this informal setting students met with others working in similar areas. Participants are encouraged to give short talks on their research and the programme will also feature other intellectual activities, with ample time left for socialising and exploration of the grounds.
Arrangements
THIS MEETING HAS BEEN CANCELLED AND WILL BE RESCHEDULED AT A LATER DATE
How to get there
Estimated times below, accurate times will be included nearer the time.
The Burn is 1½ miles east of Edzell on the B966 road. If you intend to travel by CAR, you should aim to arrive at the Burn before 15.30 (estimated) on Monday 01 June. Please visit this link for driving instructions.
If you are travelling by TRAIN, you should go to MONTROSE. We will provide transport to The Burn from Montrose station for the outgoing journey on Monday 01 June and also for the return journey on Wednesday 03 June.
For the outgoing journey on Mon 01 June the minibus will depart at 14.30 (estimated)
For the return journey on Wednesday 03 June the minibus will depart at 13.30 (estimated)

Please note places are strictly limited to those who have requested minibus transportation. The journey between the Montrose station and The Burn will take approximately 30 minutes.
On Monday 01 June suitable trains to Montrose are (estimated):

Aberdeen Departs 13:12 Arrives 13:44
Dundee Departs 13:37 Arrives 14:10
Edinburgh Waverley Departs 12:30 Arrives 14:10
Glasgow Queen Street Departs 11:45 Arrives 14:10 (one change)
Leuchars Departs 13:24 Arrives 14:10
Stirling Departs 12:08 Arrives 13.32
On Wednesday 03 June suitable trains from Montrose are (estimated):
Aberdeen Departs 14:11 Arrives 14:50
Dundee Departs 14:21 Arrives 14:54
Edinburgh Waverley Departs 14:35 Arrives 16:31
Glasgow Queen Street Departs 14:21 Arrives 16:18
Leuchars Departs 14:35 Arrives 15:20
Stirling 14:21 Arrives 15:47
Please check the train times before travelling. Further information about rail travel can be found at the Scotrail website.
Facilities
Bedding and a towel are provided at the Burn House. If you have indicated a special diet, this will be catered for. Tennis, croquet and bowls can be played in the grounds, and the area is good for hill-walking. (Note that you are responsible for your own safety during any activity).
The Burn contact details
Further information, about the Burn House can be found here.
Giving a Talk
Talks should be 15 minutes long. Session chairs will be keeping a close eye on the time, so don't overrun!
There are no blackboards at the Burn. You must prepare either over-head projector transparencies or an Acroread (pdf) presentation. A data projector is available for those wishing to give a Acroread presentation. A computer will be available for this purpose which will run Adobe Acroread. Bring your talk on a USB key, or as a last resort you can e-mail the talk directly to Dr Raluca Eftimie.
Please remember that you may be the only expert in your subject area at the Burn - so don't make things too difficult for the rest of us.
Not Giving a Talk
Those of you who are not giving a talk will be allocated the job of session chair or helper.